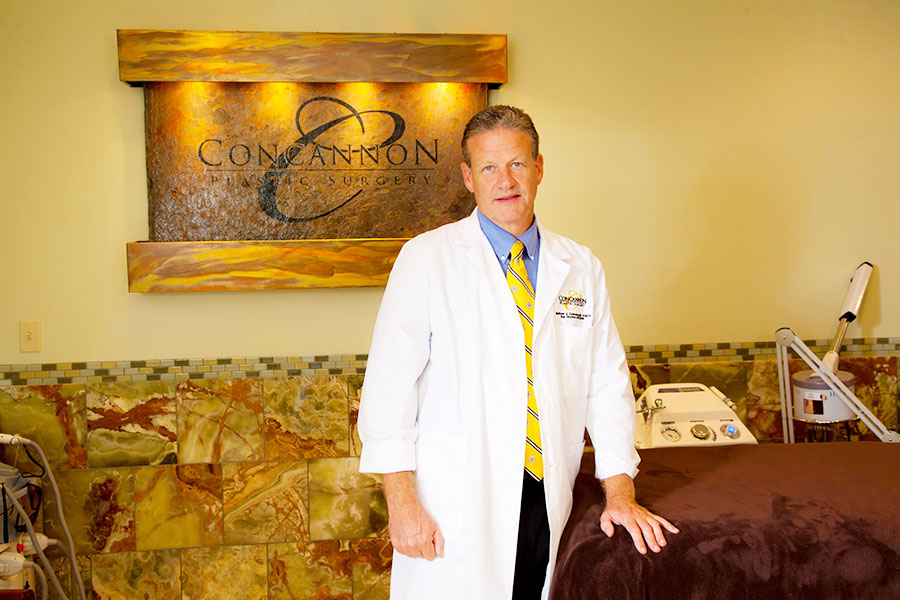 Below you will find my answers to a question set taken from a plastic surgery support site that is no longer up. I thought this was a very well done site. It was essentially a resource for potential cosmetic surgery patients, put together by a patient herself. The following questions however are valuable for more than just cosmetic patients. You may find it worthwhile to print a blank questionnaire in Microsoft Word format or in web format, and take it with you to your physician appointments. —Dr. Matthew Concannon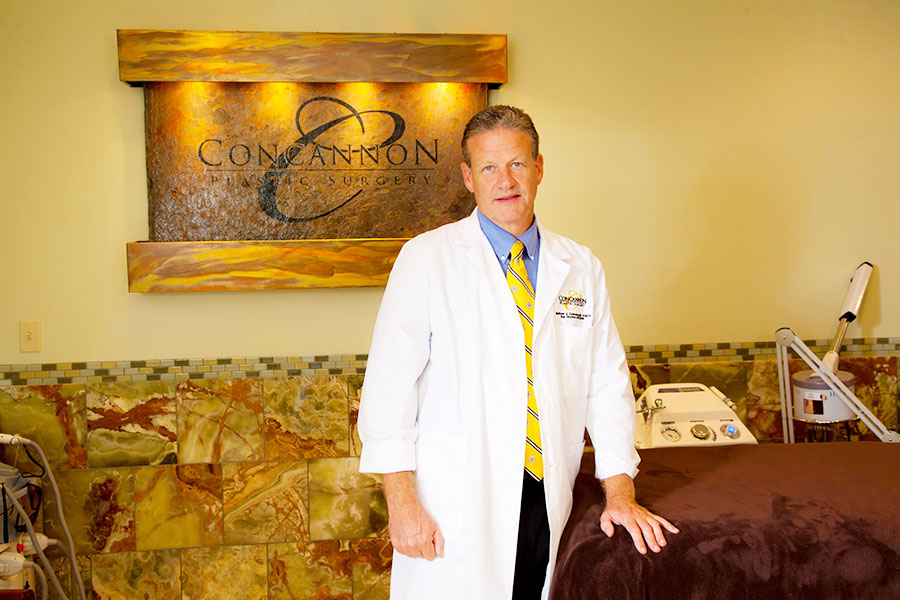 How long have you been practicing as a Cosmetic Plastic Surgeon?
I finished residency in Plastic surgery and started practicing in 1994.
Are you certified by the American Board of Plastic Surgery? If so, How long?
Yes, I became Board Certified in 1997, the first year I was eligible. I have been a Guest Examiner for the Oral Board Examination since 2002. I am now a senior examiner for this examination, and also serve on the Advisory Council for the American Board of Plastic Surgery.
Have you ever been disciplined by a board or by the state?
No.
What is your favorite procedure to perform and why?
This is a particularly difficult question for me to answer, since one of the aspects of plastic surgery that I always liked was the diversity of procedures. For me I would say it is a tie between breast augmentation and facial rejuvenation (facelift, eyes, fat grafting, etc).
How many revisions of your own work, on average, do you perform?
I would estimate that I do revisions on 5 to 10% of my patients. If there is an aspect of the result that we are not happy with, I am perfectly willing to do whatever the patient wants to get it as close to perfect as possible. I do not charge my patients for surgery revisions, but we always discuss the fact that I cannot control other fees (anesthesiologist, if needed; facility fees). In terms of types of revisionary surgery that is done, the most common are for implant reposition (breast augmentation), or scar revision.
I have heard of patients developing a hematoma, this scares me; what is it, how often does it occur and how is it dealt with?
A hematoma is a collection of blood, it is a complication of surgery. With regards to how often they occur, it depends on what surgical procedure you are considering (some procedures, such as face lifts or breast augmentation have a slightly higher risk of hematoma, and if it occurs this may require an additional surgery). There are other factors that can influence hematoma formation, such as smoking, aspirin use, or even high blood pressure.
How long do you recommend I take off from work, school, etc. to heal properly? Will there be much pain?
This will depend on the procedure being performed. All of my patients receive postoperative pain medicine, and (if needed) muscle relaxants and anti-nausea medicine.
What types of medications will I be given and which pain medications do you normally prescribe?
Most commonly, I prescribe either Demerol, Percocet, or Vicodin for management of post-op pain. Obviously, if a patient is allergic or sensitive to these, there are dozens more that we can select from to accomplish the same thing. We also typically prescribe anti-nausea medicine (the pain medicine can cause this at times, especially if taken on an empty stomach), Valium, anti-itch medicine, and anti-inflammatory medicine.
I am sensitive to Vicodin and Codeine (it makes some people nauseated), what alternative medications do you offer? (if applicable)
(See above)
Do you perform your surgeries with the patient under General, Light Sleep Sedation or any other? Which do you prefer and why?
I utilize all of the above anesthetic techniques; I have different preferences for different procedures. For example, I commonly do liposuction in our office using local anesthetic and sedation. Breast augmentation is now commonly performed in our AAAASF certified facility under local anesthetic with sedation. All procedures done under a general anesthetic are performed in an outpatient or inpatient operating room, under the direction of a Board Certified Anesthesiologist.
I have heard that general anesthesia makes the patient sick to their stomach, is this true? What can you do to lessen its effect?
This is less common in today's outpatient surgery experience, although it is possible. The migration of most of my procedures to our office facility has dramatically reduced this issue. If we are using general anesthesia, there are specific medications that the anesthesiologist can give prior to and during the surgery (such as Zofran) that can also help reduce this risk.
Can I view your Before & After photos? Do you have any consecutive collections?
Yes, that is one of the major reasons for the creation of this web site; you can view these images under the specific surgical heading. We also have created several picture books in our office for you to review when you are here.
May I speak with any of your patients who have had a certain procedure? Do you have a patient/referral list so that I may call them?
This is a very difficult question to deal with, because I feel that it is important that I protect the privacy of my patients. I specifically will never disclose any patient name or phone number under any circumstances. In the past (on rare occasion), I have had an ex-patient call a new patient who wanted to speak with someone who had been through the process.
Do you have many repeat patients and referrals?
Yes-many.
Do you recommend silicone sheeting, topical gels or use "steri-strips" for lessening of scars? Do you think this helps?
I use steri-strips on incisions during the healing process to minimize tension on the repair (hopefully minimizing the scar). Silicone sheeting is a treatment for hypertrophic scars, I don't routinely use that unless there is some hypertrophic scarring.
Do you have an onsite accredited Surgery Center? May I see it?
Yes, and you are welcome to tour it during your visit with us. Here is a link to some information about that.
Do you have hospital privileges, should I choose to undergo my procedure in a hospital? If not, did you lose those privileges?
I have hospital privileges at the following hospitals: 1. Columbia Regional Hospital; 2. Boone Hospital; I also have privileges at The Institute for Outpatient Surgery (Columbia) and the University of Missouri at Columbia.
Will I have a board certified anesthesiologist or a if I have General anesthesia?
If you have a general anesthetic, it will be under the direction of a board certified anesthesiologist.
Must I abide by any special diet, both pre-operatively and post-operatively?
The only diet restriction is that you cannot take anything by mouth (eating or drinking) after midnight on the evening before surgery if you are going to have a general anesthetic. We prefer that you have a small snack or drink on the morning of surgery if you are going to have an office (local/sedation) procedure, nothing too heavy.
What would you do if I were to choose to undergo the surgery and I had a complication?
Unfortunately, there are always risks associated with surgery, and despite the best intentions and skillful treatment, you may have some kind of complication after your surgery. Exactly what the risks are will depend on what surgery you are contemplating, and your pre-existing health issues. Whatever your complication, I would continue to be your physician; if a revision or additional surgery is required I do not charge for that. As I mentioned above, I cannot control the fees of either the anesthesiologist or the facility, so there may be other costs associated with revisionary surgery.
What if I change my mind and back out, will my money be refunded?
Yes. Cancelling the surgery (in advance) is a different circumstance than not showing up for surgery, in which staffing and often supplies have already been allocated or used– in that latter situation, there may be some charges to cover our costs.
If I have an emergency the night after surgery, what should I do?
Call me! All of my patients are given my cell phone number, so that you can quickly and easily get in touch with me, not only for emergencies, but if you have any questions or concerns about your recovery… 24/7.
If such an emergency arises, will you be the attending physician?
Of course.
If I will need sutures (stitches), when will they be taken out?
This depends on where they are placed. I will give you very specific instructions as to when to return for suture removal. In general, I take sutures out of eyelids at 3-4 days post-op, facial sutures after 5 days; breast sutures (and others that are placed completely under the skin) are removed after 3 weeks.
Are there any hidden costs that I should know about? For lab work, post-operative check-ups, additional medications, compression garments or surgical attire?
We try to give you all the costs up front: this includes facility fee, surgeon fee, anesthesiologist fee (if applicable), implant fee (if applicable) and incidentals (such as compression garment for liposuction or facelift patients). Some fees are difficult to predict: depending on your age and pre-existing health issues, the anesthesiologist may order some tests on the morning of surgery (the cost of these would not be included in the up front cost). You may choose to stay overnight in the hospital; this will result in an extra fee as well.
If I need anything after-hours, how will I be able to get in touch with you or your staff?
You will be given Dr. Concannon's direct cell phone line if you have any questions or issues, he can also be reached through the hospital switchboard.
What is your protocol on post-op care?
This varies depending on the procedure, regarding activity limitations, etc.
Do you offer financing (if applicable)? Do you expect full payment up front? Can I pay in increments?
Financing is available.
When will I be able to walk, exercise, run or participate in contact sports?
This varies depending on the procedure.