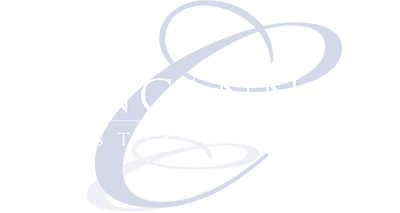 Hydrafacial MD
---
CONCANNON PLASTIC SURGERY IS PLEASED TO HAVE THE MEDICAL GRADE VERSION OF THE ADVANCED HYDRAFACIAL MD TO OFFER TO OUR PATIENTS!
Schedule A Consultation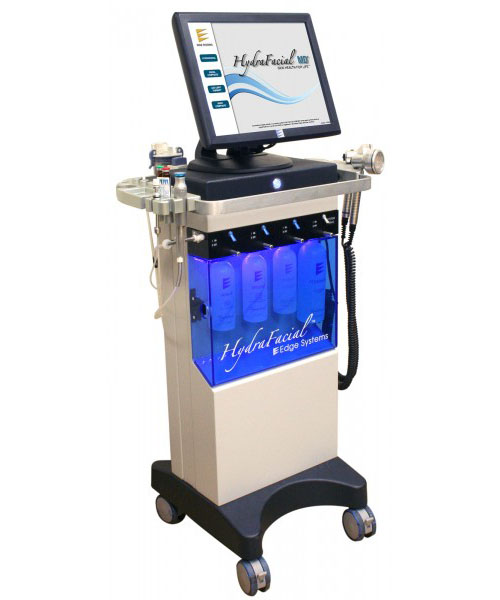 Frequently Asked Questions
What is HydraFacial MD?
The HydraFacial MD treatment is a new breakthrough in aesthetic technology. It takes its name from the root word Hydrate; "to cause to take up moisture". This ability to moisturize the skin separates the HydraFacial MD from all other skin resurfacing procedures. The HydraFacial MD treatment removes dead skin cells and extracts impurities while simultaneously bathing the new skin with cleansing, hydrating and moisturizing serums. The treatment is soothing, refreshing, non-irritating and immediately effective.
Why is HydraFacial MD good for my skin?
Hydration is the foundation of healthy, radiant skin. Irritation of the skin has been proven to increase signs of aging. The HydraFacial MD is a hydrating and non-irritating treatment.
Am I a candidate for this treatment?
The HydraFacial MD treatment is designed for all skin types. Even the most sensitive skin easily tolerates the HydraFacial MD treatment. Your physician or skincare professional may choose specific treatment serums and/or customize the treatment for your unique skin conditions and needs. Consult your physician or skincare professional for a skin evaluation and sensitivity test.
How long does the treatment take? Is there any downtime or pain involved?
The HydraFacial MD treatment is a fast, efficient treatment that takes as little as 15 minutes. The treatment is often described as a feeling like "a cool paintbrush moving over the face". You may put on make-up and return to your normal activities right after the treatment since there is no downtime.
What results may be expected? How many treatments are needed to see results? How long do the results last?
Many people report seeing visible skin refinement and an even, radiant skin tone after just one treatment. The smooth results and hydration may last 5 to 7 days or even longer. 1 treatment per month is recommened for improving the appearance of fine lines, wrinkles, hyperpigmentation, oily and congested skin. Continued HydraFacial MD treatments are highly recommended to maintain results.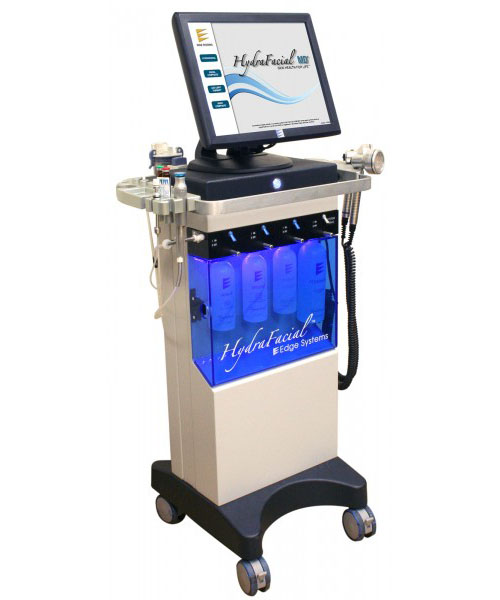 Free Radicals & The Role of Antioxidants
Every day we are exposed to the elements – stress, pollution, toxins, and most importantly, sunlight. These are known as free radicals, and they are the root of skin damage and aging. Free radicals destroy the chemical makeup of our skin cells, preventing them from functioning properly, causing our skin to deteriorate. The most natural defense against free radical damage is antioxidants – they neutralize free radicals, restoring and protecting skin from damage. Antioxidants can be found in vitamins like A and E, or in plant extracts like white tea, rosemary, and horse chestnut seed. Antioxidants are vital in the pursuit for healthy skin. This is why the HydraFacial MDis so helpful – not only does it remove surface damage such as dead skin cells and impurities, but it also replenishes the skin with antioxidants through Vortex-Fusion, the most advanced application of nutrients to the skin.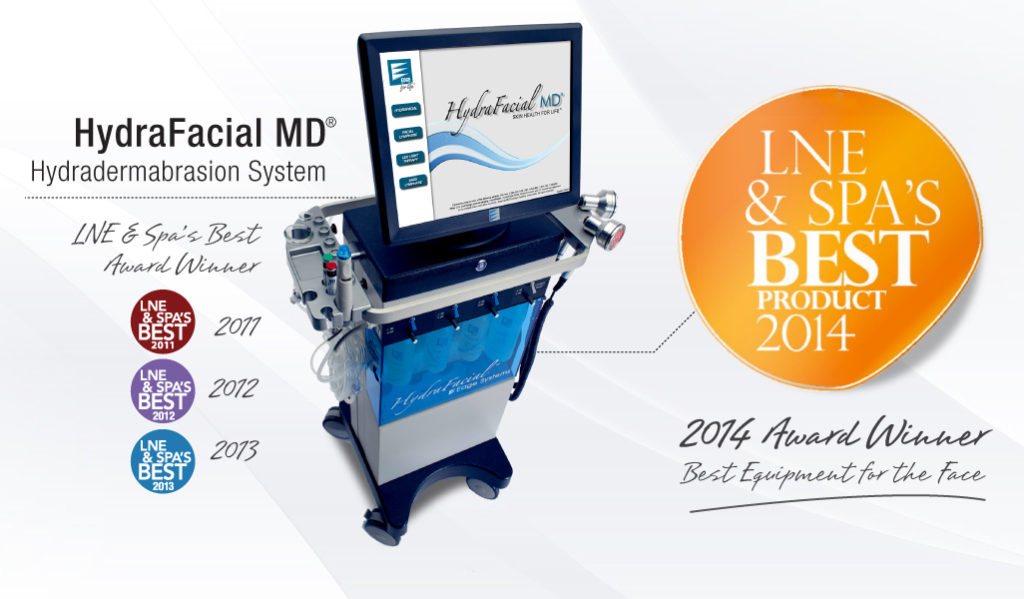 Reviews
"What I've noticed more than anything after a HydraFacial treatment is how youthful and radiant my skin is. The HydraFacial treatment has so many wonderful and immediate benefits such as clearing up uneven skin tones, reducing the appearance of large pores, reducing oiliness, and brightening that drab grayed appearance women tend to take on as we age. I feel incredibly blessed to have found a system that pampers my skin and keeps it camera ready for my beauty queen duties and stage performances yet also provides me the same benefits as I tackle the day as a busy mom. Thank you, HydraFacial for the clearly visible and very beautiful benefits."
– Julie Netter, Miss Colorado Globe 2008
"The HydraFacial has worked complete wonders on my skin. My face glows now and I get many compliments from friends and coworkers asking what I did and where can they get it done themselves. I look and feel younger and would recommend this to both men and women. My lines have decreased and the red splotches have almost gone away. The entire texture and feel looks so healthy."
-Layla Cicconi-Smith, Avalon, California
"HydraFacial has made such a difference. My skin is so much softer, the pores on my nose are clear and I no longer get break-outs on my chin or have redness on my forehead. Best of all, it has helped clear-up my allergy-induced puffy and peeling eyelids."
-Janine Sevy, Whittier, California
"To my surprise, I noticed a difference in my skin after my first visit. The dark spots were much lighter and my whole face looked moist and glowing. I am so happy because I am getting married next month and my face looks totally different."
– Carole Campbell, Charlotte, North Carolina
Watch Video of HydraFacial Treatment on the Doctors