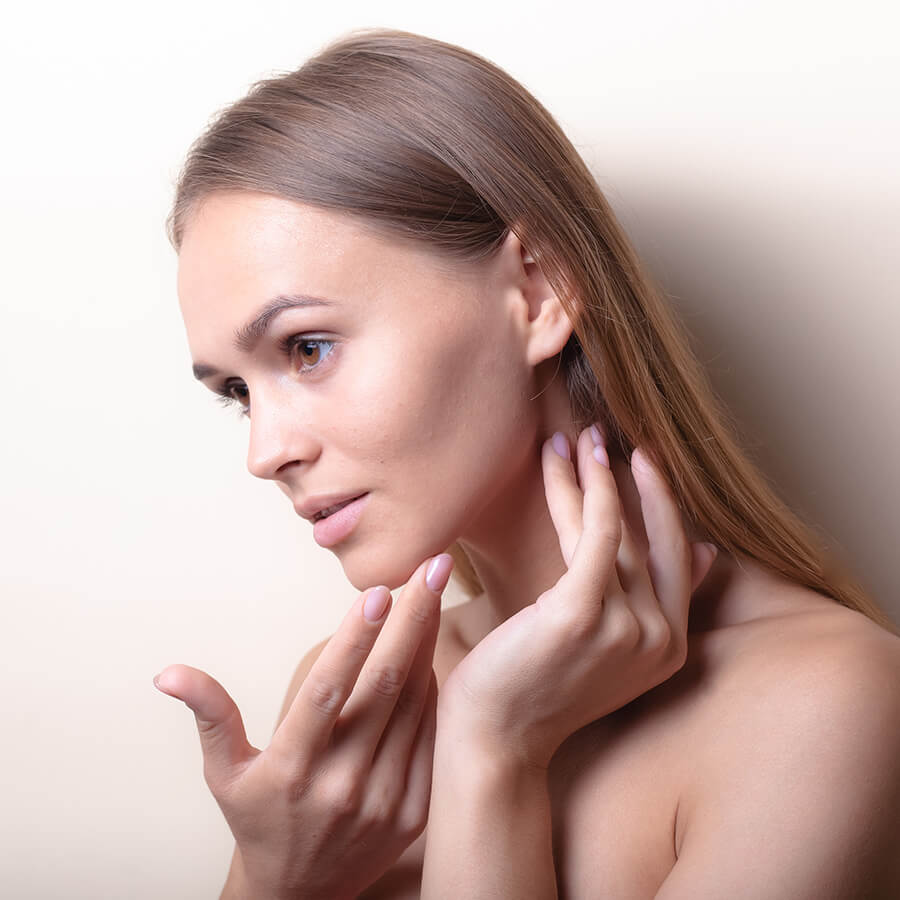 Model
How We Treat Acne
Acne is a common human skin inflammatory disease of the sebaceous glands, characterized by comedones and pimples, especially on the face, back, and chest, and, in severe cases, by cysts and nodules resulting in scarring.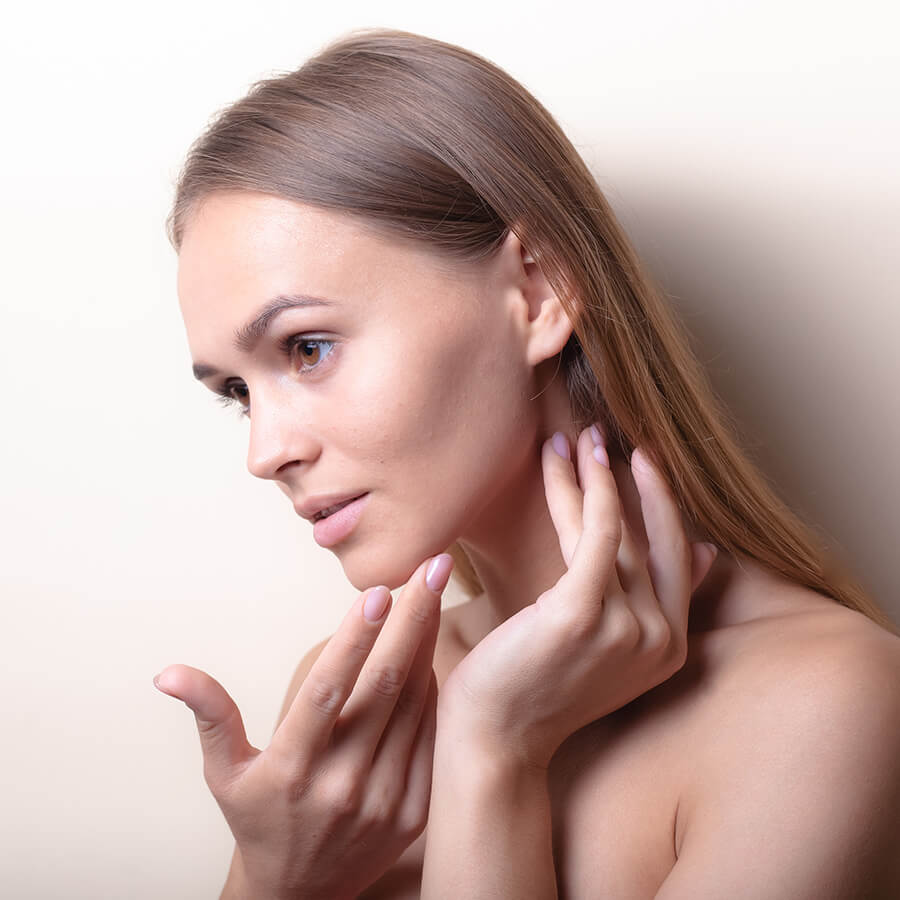 Model
Isolaz
Isolaze is a unique acne light treatment that combines a vacuum and painless broadband light to deep cleanse and purify your pores from the inside out. The smartest choice to help treat acne without downtime or oral medications. For maximum results, a series of 6 treatments required. For more information about Isolaz, click here.
Hydrafacial MD
The HydraFacialMD resurfacing procedure thoroughly cares for your skin, inside and out. It is a comfortable, non-invasive, non-surgical procedure that delivers instant results with no discomfort or downtime. This 45-minute treatment deeply cleanses the skin and removes deep impurities from the pores, and refreshes the skin with synergistic blend of antioxidants, peptides, and hyaluronic acid. The HydraFacial MD is suitable for all skin types and targets a number of skin concerns including sun damage, fine lines and wrinkles, dehydration, acne, congested pores and oily skin. For more information, click here.
Extractions
If you are prone to clogged pores and blackheads, extractions can effectively combat those issues. An aggressive cleanse with specialty serums and treatment techniques loosen up blackheads and sebum for easier removal. Some patients may experience temporary discomfort and minor redness of the area following the treatment.
PHOTOREJUVENATION (BBL/IPL, UTILIZING THE BLUE LIGHT SPECTRUM)
Photorejuvenation utilizes the power of pulsed light to deliver excellent and rejuvenating results by gently heating the upper layers of the skin. The photothermal energy targets and eliminates many of the fine vessels that cause redness and the unwanted melanin responsible age spots. Photorejuvenation is effective at treating rosacea, broken capillaries, freckles, age spots, and sun damaged skin for a healthier and younger complexion.
Chemical Peels
Lactic Acid Peel
A thorough exfoliator, Lactic Acid removes the outer layers of thickened or damaged skin leaving a smoother and healthier appearance. Lactic Acid has been found to be beneficial in improving dry skin, treating age spots, improving oily and acne prone skin and decreasing fine lines and wrinkles. Recommended for patients with sensitive skin.
Salicylic Acid Peel
Works by gently removing old cells from the skin allowing it to be replaced with healthy skin. Benefits of this peel include collagen production and reduced appearance of fine lines and wrinkles. (May cause visible peeling for up to 3 days.)
Glycolic Acid Peel
Reduces the amount of surface skin oil, which aids in the removal of blackheads and other impurities. This peel allows dead cells to gradually be removed, leaving behind a layer of healthy smooth skin.
CPRX
A deep rejuvenating TCA peel for deep exfoliation and correction of fine lines, wrinkles, sun damange and acne scars.
Microdermabrasions
This anti-aging advanced treatment provides a gentle polishing exfoliation that revives collagen growth, minimizes fine lines, wrinkles, minor acne scaring and discoloration. Smooth and healthy looking skin is revealed with no down time. Dermaplane treatment included. Microdermabrasion packages available.
Standard Microdermabrasion
Microderm treatment, cleansing, dermplaning, mask, and SPF 60 minutes
Concannon Signature Microdermabrasion
Microderm treatment, cleansing, dermaplaning, chemical peel, mask, and SPF