Exilis Skin Tightening/Fat Reduction
During the treatment session, the Exilis® computer-controlled device is guided over the treatment area. You will feel a warming sensation as the energy is delivered to the deeper layers of skin. The ability to focus the energy on specific areas at the targeted depth of penetration makes Exilis® a highly effective aesthetic solution. The device engages the cooling system to heat deep tissue as it is constantly monitoring the skin's temperature facilitating a comfortable, even treatment. To favorably influence the upper skin layers, only controlled heating is engaged to redefine loose skin and smooth wrinkles. In general, you would undergo four to six sessions, depending on how you respond.
EXILIS® is an excellent choice for anyone who wants a no-downtime painless procedure for tightening the skin or achieve a targeted reduction of the stomach, thighs, arms or bra strap area.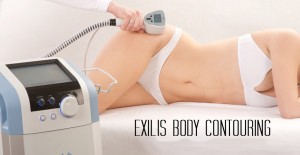 Frequently Asked Questions:
What is Exilis Elite?
Exilis is an exciting new technology that uses radio frequency (RF) energy for body and face contouring and skin tightening. It is a non-surgical office procedure that reduces fat and firms skin in the face and body.
How does Exilis work?
During an Exilis treatment, precisely controlled radio frequency energy is used to heat the deeper layers of the skin. This heat destroys the fat cells, and shrinks and contracts the skin tissue, stimulating new collagen production in the process.
Who is a good candidate for Exilis treatment?
Exilis is recommended for any patient between the ages of 25 and 70+ who desires cosmetic improvement, particularly those areas that show the signs of aging, and have not responded to other treatment options. Exilis treatment offers cosmetic improvement without surgery.
What does an Exilis treatment feel like?
As the Exilis device is guided over the area to be treated, you will feel a deep heating sensation. Exilis radio frequency energy is delivered to the deeper layers of the skin. The underside of the applicator provides cooling to the skin's surface, keeping you more comfortable during the treatment.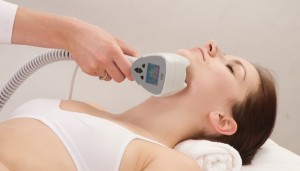 How long is an Exilis treatment?
The Exilis platform was designed to deliver energy in a short treatment of under an hour for greater patient convenience and comfort. Generally, a series of 4-6 treatments will be required to achieve the desired result. The exact number of treatments will depend on the area of the body being treated, your existing cosmetic concerns and the goals you want to achieve.
Can I achieve same results with Exilis ELITE as with liposuction?
Exilis ELITE is not a replacement for weight loss and results will not be as dramatic as with liposuction. It is better used for smaller areas of localized fat that have not responded well to diet or exercise and for areas where non-surgical skin tightening is requested.
Is there any downtime?
There is no downtime with this procedure. There may be temporary pinkness or redness in the skin for about 20-30 minutes that quickly subsides. Since there is no downtime or special care required once you leave the office, you can carry on with the rest of your day's activities immediately following treatment.
Is Exilis safe?
Yes, Exilis is an FDA cleared device for skin tightening. There are controls built in to the device to ensure that it does not overheat the skin.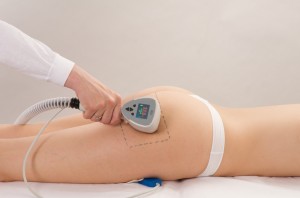 What kind of results can I expect with Exilis Elite?
You may start to see some skin tightening and facial reduction results after just 1 to 2 Exilis Elite treatment sessions. Treatments will be spaced out over 1 to 2 week intervals. However, most people require at least 4 or 5 treatments to achieve the maximal results; the improvement in the skin (skin-tightening) will continue to get better for several months after the last treatment session.
Can I achieve same results with Exilis as with a facelift or neck-lift?
Exilis will not deliver the same results as a surgical facelift or neck-lift. It is a great non-surgical alternative for those who wish to tighten the skin, remove isolated areas of fat from under the chin or face. Exilis may also be used for the enhancement or maintenance of surgical procedures.
What areas of the body can be treated with Exilis?
Due to the unique design of Exiis, the neck, face, body, arms and legs, back fat and knees are all treated successfully.
How long do results last?
Exilis is a relatively new device, but current studies show that those who have had treatment over 2 years ago have maintained their results. Typically, once fat cells have been destroyed they do not come back.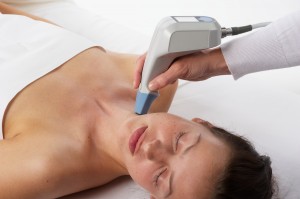 What else should I know about an Exilis treatment?
It is important that you are very well hydrated before, during and after your Exilis treatment to achieve maximum results. It is also recommended that you partake is some sort of light exercise for 30-40 minutes following treatment in order to maximize results if the body is being treated for fat removal.
How do I know if Exilis is right for me?
The best way to determine this is to schedule a complementary consultation with Dr. Concannon and his staff. During your visit, he can evaluate the areas that concern you, and help you decide if this treatment option is right for you.